"The ICF defines the purpose of Mentor Coaching as providing professional assistance in achieving and demonstrating the levels of coaching competency and capability demanded by the desired credential level."
Mentor Coaching is for coaches interested in applying for certification, renewing certification or gaining support in growing their coaching business.

"The very best thing you can do for the whole world
is make the most of yourself."
Wallace Wattles
Initial Credentialing
Credentialing candidates on the following paths are required to participate in Mentor Coaching prior to submitting their application:
ACC ACSTH
ACC Portfolio
PCC ACSTH
PCC Portfolio
MCC
ACC or PCC Renewal
Coaches applying to renew their ACC Credential are required to complete an additional 10 hours of Mentor Coaching above those hours required for their initial credential.
Visit ICF website for which path requirements fit your needs:
https://coachfederation.org/mentor-coaching
Purpose of Mentor Coaching
Coach on your coaching skills and all aspects of your development as a coach and to facilitate learning.
Coaching
Helping you grow creating a safe place for you to explore your beliefs, values and what drives your behavior.

Helping you drive and change your behavior from the inside out.

Serving as a sounding board to talk it through and where you can say what you feel without any judgment.
My mentor coaching for certification is based on covering each competency and making sure you know how to apply it in your coaching with your clients.
Beyond the 10 hours of required mentor coaching, I coach coaches on building their brand, business and coaching skills.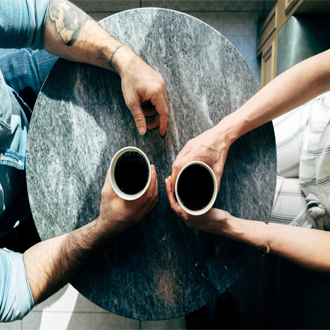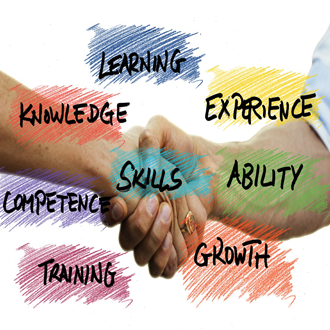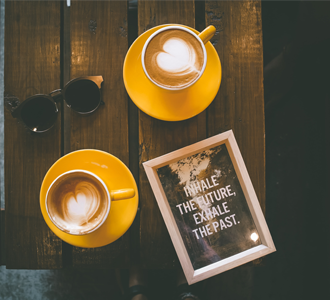 To find out more about mentor coaching,
please schedule a 30-minute complimentary call with me,
and we can see if we are a good fit.
Clients share their experience:
"At the start of my mentoring experience with Katie, I was in transition. I had just closed a yoga/fitness business and knew that I wanted to return back to leadership coaching. The challenge I had was believing in myself as a professional and talented leadership coach. I was all in my head, worried about my credibility and concerned about what others thought of me due to my career change and closure of a business. After working with Katie for 12 coaching sessions, I was able to uncover and demonstrate coaching competencies by coaching. Katie helped me take the step and reflected on amazing outcomes. I watched before my eyes other lives change as I changed my whole perspective on myself. Meeting with Katie kept me accountable and on track to follow my heart. Today, I created a position within my new organization where I internally coach employees. My experience with Katie was positive and always looking forward to see what I can create next."
"Having Katie as my mentor coach, I benefited in two ways. With her direct and focussed feedback I was able to develop my competencies and presence in the coaching conversations further and thus helping my clients to gain more clarity and shedding the light on what matters most to them. She is also a source of inspiration when it comes to developing a coaching business. She is generous in sharing her own experiences and useful hints. With her help I defined next steps on developing my business and gained more confidence in following my way."
"I had the opportunity to experience Katie B. Smith as a mentor during my coaching journey toward ICF certification. Katie provides a safe supportive environment for me to uncover my blind spots and delve deeper into how I am showing up as a coach and an individual. Though I felt confident as a coach when I began with Katie, she helped me deepen my skills and move toward a more intentional coaching practice. Mentoring allowed me to uncover areas I could improve with honest, deliberate feedback. I would highly recommend Katie, her coaching style is direct, purposeful and powerful."
"Katie is very knowledgeable about ICF core competencies. She has enhanced my understanding and increased my self-awareness regarding the core competencies. She has especially helped me in the areas of intuition, direct communication, and presence. She was able to help me understand how to more effectively use the core competencies in my coaching style, which helped me to deepen my coaching skills. I would use Katie again for mentor coaching and recommend her to others."
"Katie helped me launch my own coaching platform, and it is a much more solid, comprehensive, authentic, and serviceful platform than it would have been without her, and it probably took half the time it would have taken me to do it on my own. Katie is a fantastic brainstorm and accountability partner. I was pleasantly surprised by the number of times she would suggest out-of-the-box ideas that would open up new vistas into which my project could expand in resonant ways. She has a balanced approach between compassionate and direct feedback, and was encouraging through verbal affirmation at the ends of sessions. I highly recommend Katie to anyone making a career transition, wanting to improve their leadership skills, and create new opportunities while staying true to themselves in their business."
"The world has changed since I began to practice Money Coaching, more than twenty years ago. When I saw Katie B Smith's informative and useful website, and especially after we held a Discovery Session, I knew that it was not time for me to retire. My work with Katie has taught me to change with the times, shift my practice into the 21st century, and transform my work to be more relevant. From guiding me through social media platforms, such as LinkedIn, to sharing of Calendly, I have learned to make my work more efficient and effective. And as long as Katie is around as my youthful mentor, I will likely never be fully retired. Katie has helped me to discover that my own wisdom is valuable, and that I am fully capable of sharing my life's experiences for the benefit of others. I am grateful for my work Katie, and I give her my highest recommendation."