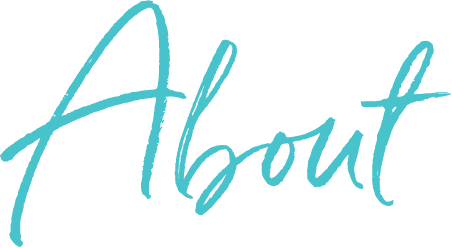 My journey to build my ideal life and business of working as an Executive Coach is an example of a core value that I hold to be true: "I believe we can all create whatever we want because I have and continue to do so."
As an Executive Coach & Career Coach, Katie B. Smith works with senior executives, managers, and professionals who want to
Become more productive in their current role

Want to become more inspiring leaders

Want to improve their work satisfaction by aligning their work more closely with their values

Want to seek new career opportunities.
Katie holds her Advanced Corporate Coaching certification from Coach U and a Master Coach Certification (MCC) through the International Coach Federation (ICF).
Katie believes that seeking to uncover and align with our authentic selves is vital to our becoming the best leaders we can be. And her clients often comment on her unique ability to help them identify tangible goals with personal and professional meaning, allowing them to experience more freedom, higher income, greater business results, and greater peace of mind.
A former Executive Recruiter, Katie has spent over 15 years consulting and training professionals on how to hire and retain top talent and providing strategic consulting to increase profitability, reduce costs, build teams, increase accountability, and increase employee morale. Katie also holds the distinction of having coached C-Suite leaders in Fortune 500 companies.
Katie was chosen as one of the top 25 Career Coaches by Career Toolkit in 2016 and her many years spent helping companies find top executives as an Executive Search consultant, gives Katie an inside perspective on what companies are looking for when they are hiring. She uses this expertise to support her Career Exploration and Job Search Coaching clients in successfully presenting their best selves to key companies, standing out in the crowd, and landing the job of their dreams. 
In addition to individual Coaching, Katie does Peer Group Coaching to support leadership development and team building. One group commented that they were wondering if Katie had put "truth serum" in the water they were drinking, because her insightful questions and supportive presence created space for them to speak truths that had festered underneath the surface for many years.
Katie is also a skilled Mentor Coach for Coaches who want to increase their Coaching skills and build their businesses.
In 1990, Katie shifted her focus inward with a desire to redefine "success" in light of personal challenges, including raising a severely hearing impaired daughter. While teaching her daughter to speak and listen, Katie learned what it means to truly communicate. During this time, Katie discovered the power of yoga and meditation to reduce stress and increase creative thinking and communication.
This led to her creating a much-needed stress-management course for attorneys in the early 90's. She now presents various stress management and culture thriving topics nationally to corporations and individuals, bringing awareness to the importance of achieving an integrated, balanced life that allows participants to do their best work.
Katie is also a highly savvy business professional trained to observe her clients' inner strengths and help them design actions that produce their desired results.